The Bally A-Z
Discover our illustrated alphabet honoring the unexpected anecdotes and unique tales that have shaped our brand codes and DNA since 1851 to present day.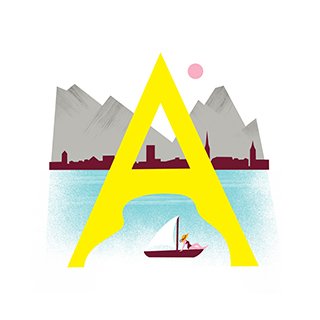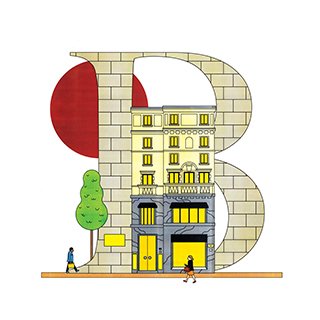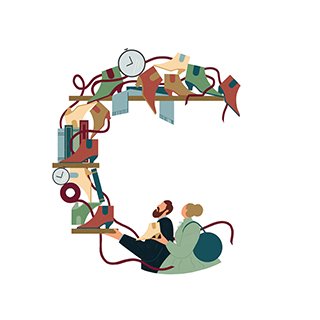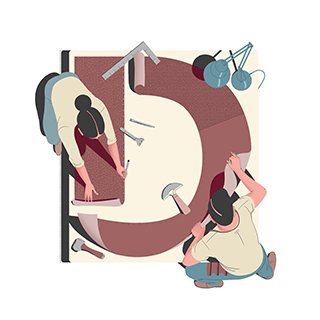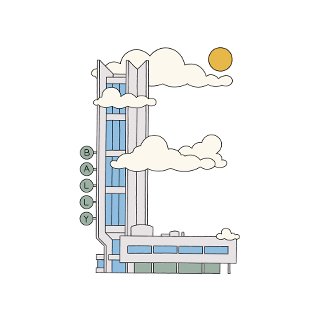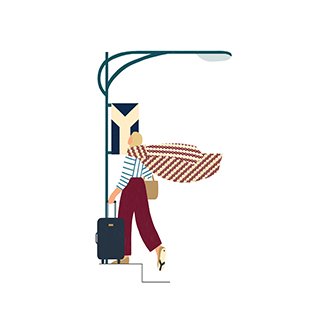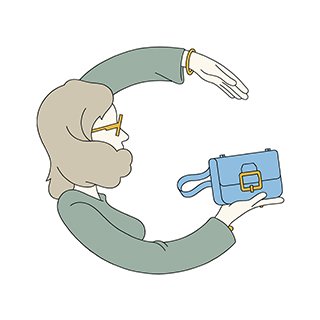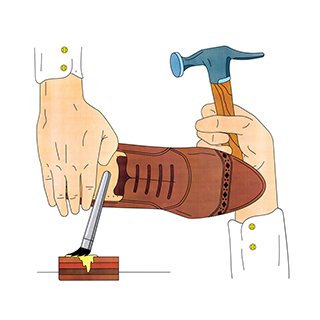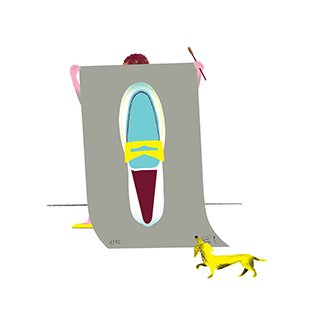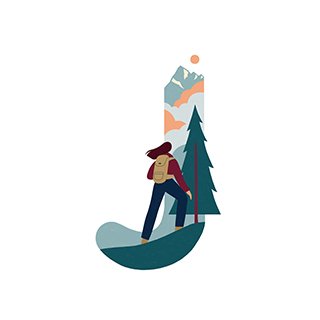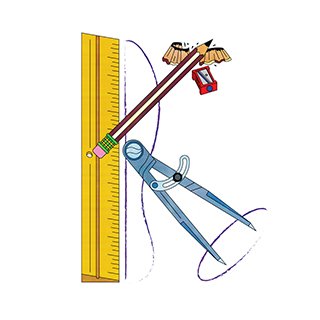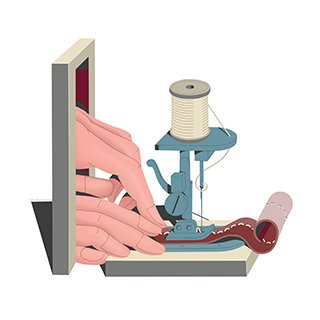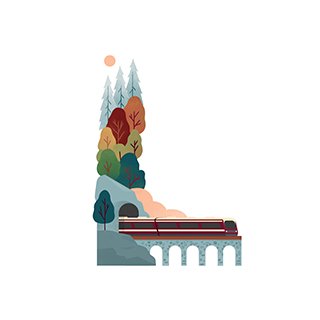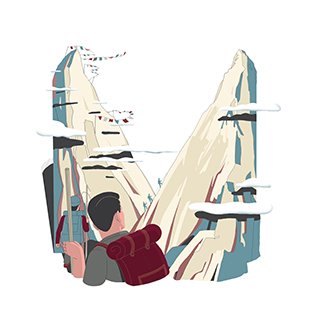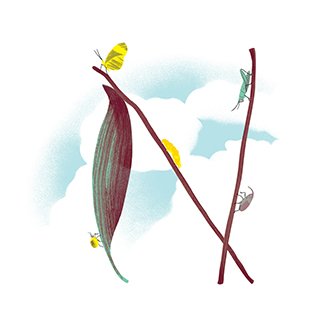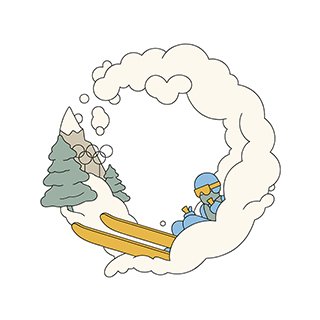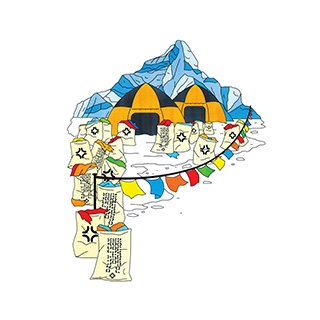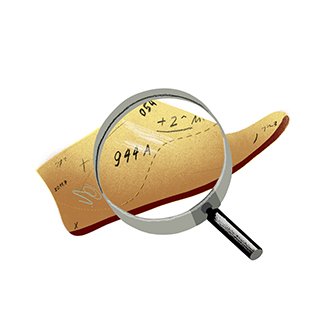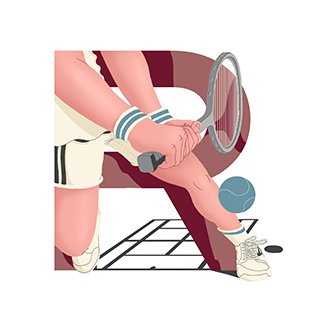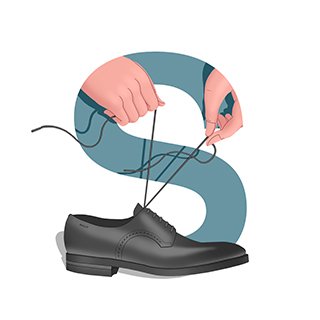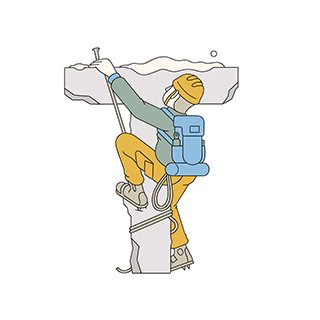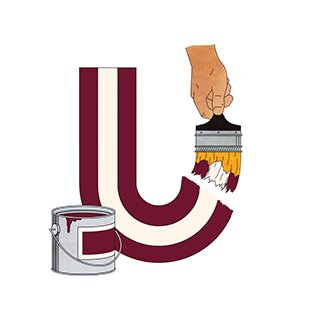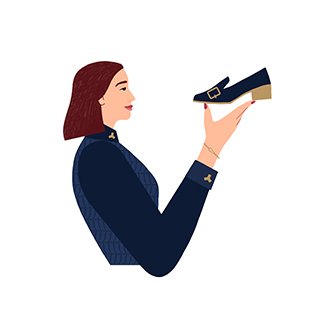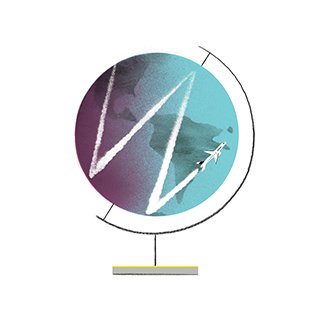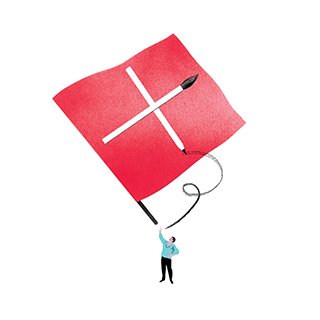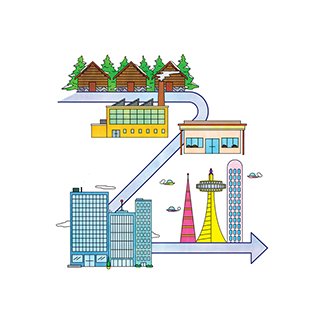 ×
Letter 1 - 27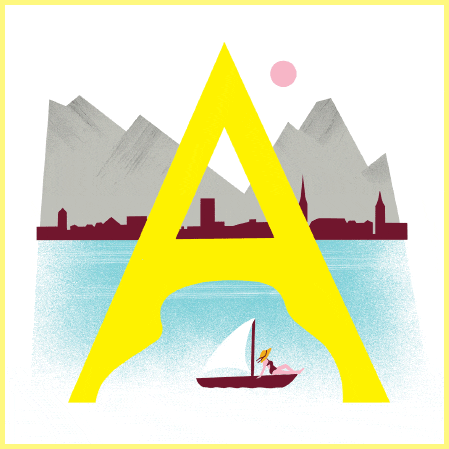 "A" is for "The Art of Living Well"
As a Swiss luxury brand, we know that quality of life and quality of craft go hand in hand. Our internal clocks tick at a slightly different speed in Helvetia, whether it's in the city, along the banks of the Limmat River in Zürich, or high up on the peak of the Matterhorn in the Swiss Alps at 4,478 meters––life for us is about richness and well-being, and the subtle rhythms of the natural environment.
Letter 2 - 27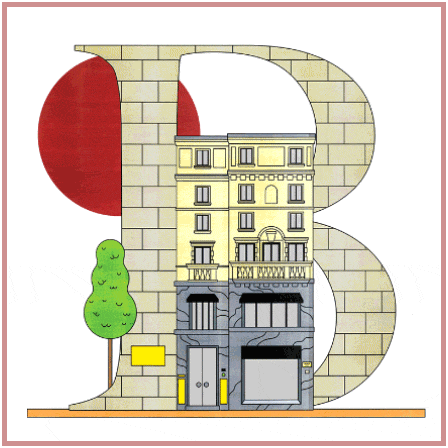 "B" is for "Bally Haus"
At Bally Haus, on the corner of Via Montenapoleone and Via Manzoni in the heart of Milan, art, design and nature converge. Spanning three stories, the store concept embodies Bally's legacy of craftsmanship and design, conceived by London-based architects Casper Mueller Kneer. Inspired by abstract geometries from Swiss artist Paul Klee, the intimacy of a Swiss Cabin, and the classic style of a Milanese apartment, to name a few references, Bally Haus represents more than a design destination, promoting cultural dialogue, events and exchange.
Letter 3 - 27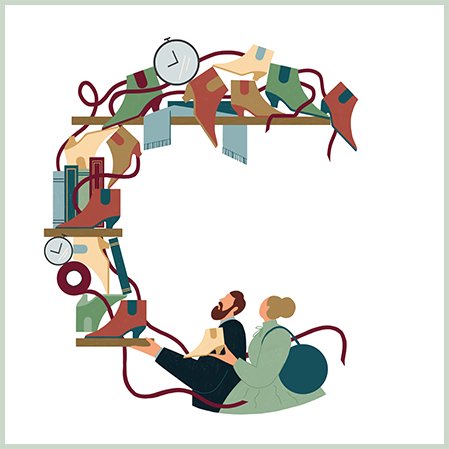 "C" is for "Carl Franz & Cecyle"
Like all profound stories, Bally's begins with a gesture of love. Founder Carl Franz Bally was on a business trip in Paris when he passed a store selling lace-up boots with innovative closures. Inspired by the new technology, and wanting to surprise his wife Cecyle Rychner with a gift, Carl Franz bought 12 pairs in varying sizes hoping that one would fit. Luckily, one did, and the remaining boots were placed in the window of the family's elastic and ribbon factory in Schönenwerd. Two years later, in 1851, Carl Franz importantly shifted his business to making shoes.
Letter 4 - 27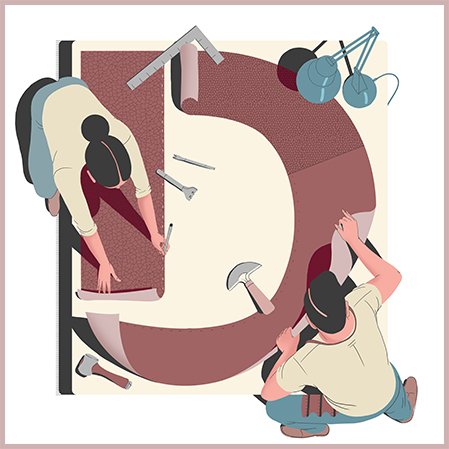 "D" is for "Details"
Though they may seem understated, each pair of Bally shoes has a deceptive depth, crafted with quality, care and attention to detail––just look at the sole of our Scribe men's shoe, with its striking Gentleman's Corner cut, or the sportier aesthetic lines of the Bally Wing on retro-style sneakers. Our finishing touches are precision engineered and many, often archive-inspired while handmade for longevity, in Italy or Switzerland.
Letter 5 - 27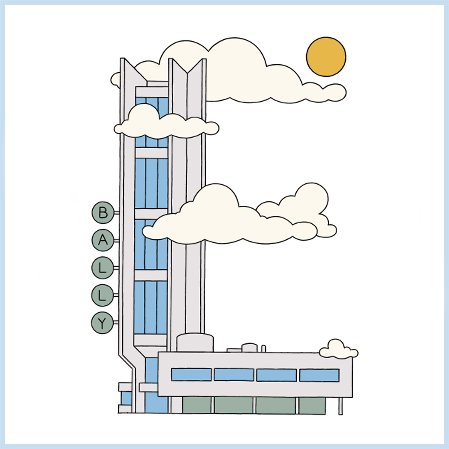 "E" is for "An Eye for the Essential"
Proudly Swiss, with a global mindset, we are endlessly informed by the country's deep-rooted appreciation for modern architecture and design. Home to celebrated architects like the late Le Corbusier and Andrée Putman, or renowned visual artists like Bernard Villemot (all of whom are Bally collaborators), we value streamlined functionality, organic materials and simple forms––because nothing enhances the beauty of a design like a clean cut or a crisp line.
Letter 6 - 27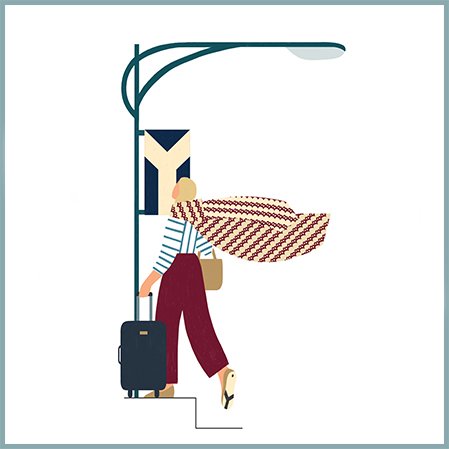 "F" is for "Fashion Meets Function"
Bally is where fashion meets function. With this principle in mind, we create designs that fuse utility and style, like our signature Y-Shaped Bally Grip, which famously donned the soles of our traditional hiking boots. Having reimagined this motif for modern day, we feature this house signature on our rubber-soled sneakers and smart leather pumps alike. From city streets to mountain peaks, Bally is functional footwear with an elegant and elevated feel.
Letter 7 - 27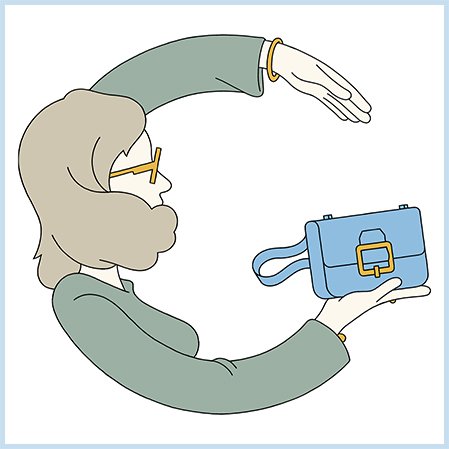 "G" is for "Grace"
Our Bally woman moves with effortless ease and grace––the sartorial mantra behind our women's collections past and present. Everyday and empowered, she wears timeless, standout signatures, like the iconic Janelle, a 1960's-inspired statement buckle that adorns our bestselling babouche flats, or the Cecyle keyhole lock, named after Bally's founding matriarch. Grace touches our sleek designs, silhouettes both radiant and strong.
Letter 8 - 27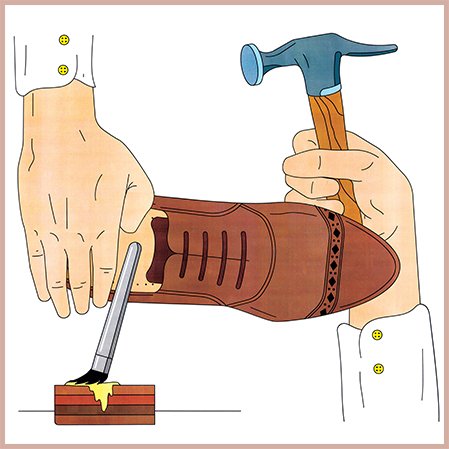 "H" is for "Handwerkskunst"
Bally has a heritage of craftsmanship since 1851, which is often referred to in-house by the German term Handwerkskunst, an engineering and design process that consistently results in quality-led products of artistry, excellence and know-how. Combining innovative manufacturing techniques and a hands-on tradition, each design, whether artisanal leather sneakers like the Bally Kuba or the standout red-and-white Bally Stripe, tells a tale of provenance born from our factory in the Swiss Canton of Ticino.
Letter 9 - 27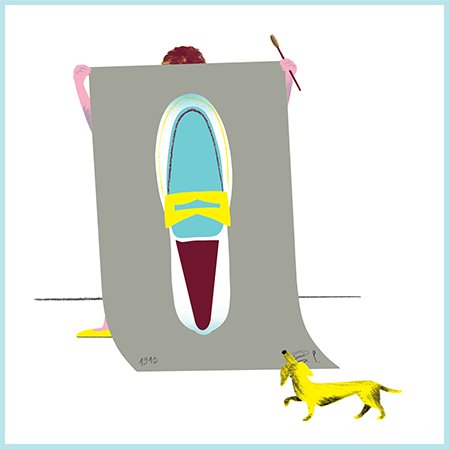 "I" is for "Illustration"
Our archive in Schönenwerd houses over 1,000 illustrated Bally posters dating back to 1910, colorful and graphic works of art that capture the mood and spirit of their time. These singular compositions, created by renowned artists like Emil Cardinaux, Werner Bischoff or Bernard Villemot, highlight our myriad shoe styles, and the free spirits who wore them. Demonstrating the brand's deep appreciation for Swiss graphic arts and design, our Bally posters were seen around the world as advertisements in Bally stores, or displayed in public spaces.
Letter 10 - 27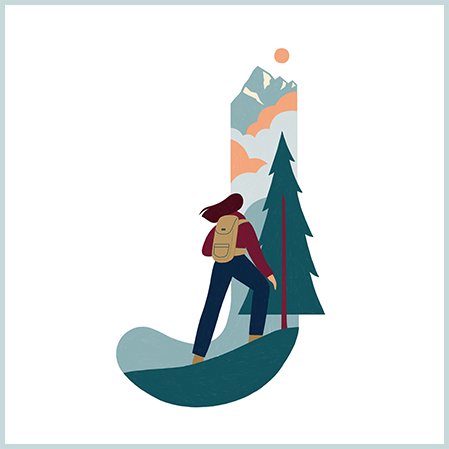 "J" is for "Journey"
With origins firmly rooted in the Swiss Alps, the excitement of the journey has permeated all aspects of our brand, however nuanced. It's the driving force of Bally, whether the momentous first ascent of Mount Everest by Sir Edmund Hillary and Tenzing Norgay in 1953 (the latter of whom wore Bally reindeer boots), or the return to iconic Swiss locations and inspirations for past campaigns and collections––discovery for us, is always an integral part of our future roadmap.
Letter 11 - 27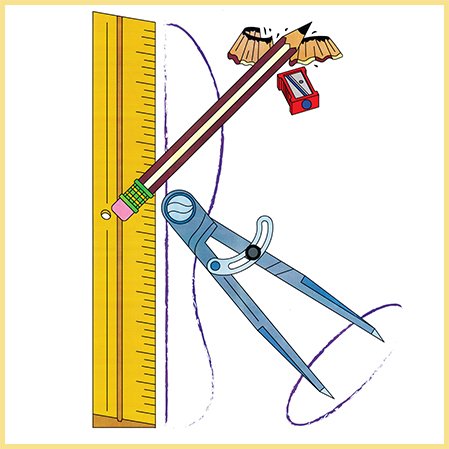 "K" is for "Know-How"
When our founder Carl Franz employed thousands of workers in the early 20th century, he built educational, living and recreational facilities that transformed the Swiss town of Schönenwerd. His vision was simple: to spread know-how throughout the local community, integrating work life and well-being. Today, that principle remains an essential to our foundation; from sole to shoelace, it is sewn into the very fabric of Bally.
Letter 12 - 27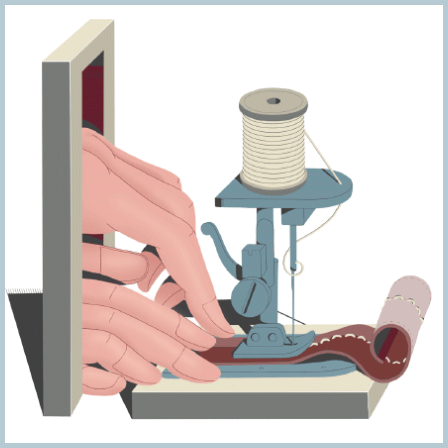 "L" is for "Longevity"
Bally delivers understated luxury for modern day, with foundational designs for a timeless yet timely aesthetic. Since 1851, we've known that enduring style transcends trends, and our collections, which are evolved and improved upon each season––whether the Bally Cecyle range or our retro-inspired Galaxy sneakers––are crafted for longevity and developed to last.
Letter 13 - 27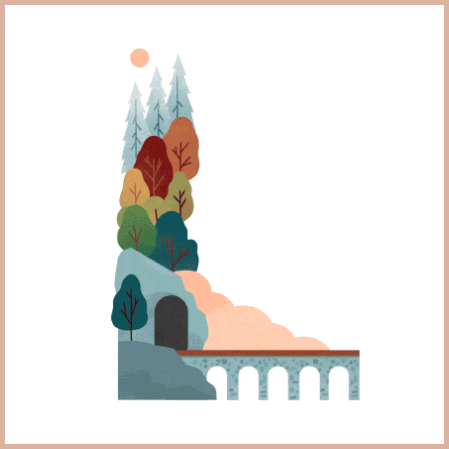 "L" is for "Leather Architects"
We are architects of leather, experts in building understated designs and sourcing only the best, refined materials. Our artisans synthesize decades of knowledge and skill, always working with the finest grains and putting quality first. With various textures and unique feels, leather defines the character of our versatile silhouettes, as do the precise techniques that go into their sartorial making.
Letter 14 - 27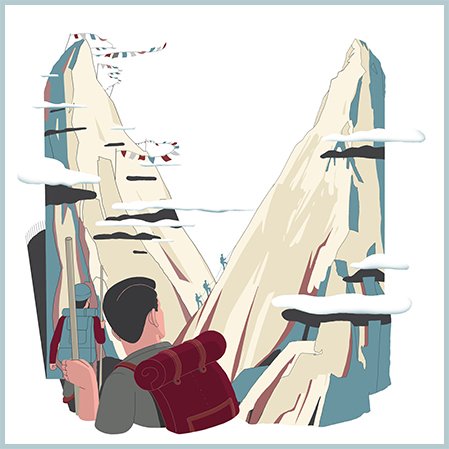 "M" is for "Mountains"
From the powdery slopes of the Matterhorn to the summit of Mount Everest, mountain environments are second nature to Bally. Driven by our unbridled sense of discovery, we have reinvented footwear for generations of alpine enthusiasts and mountaineers alike who love the authentic, technical-inspired feel to our lines. In pursuit of new heights, the dizzying altitude helps us stay grounded.
Letter 15 - 27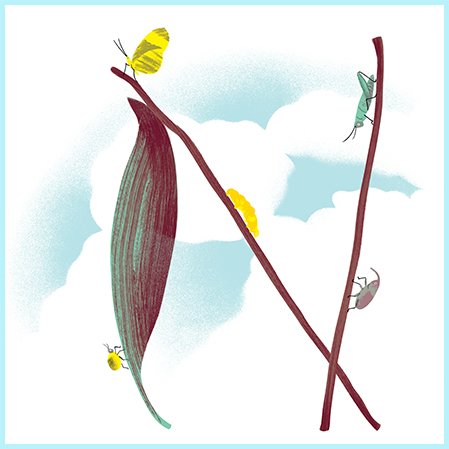 "N" is for "Nods to Nature"
Our reverence for nature stems from our Alpine roots. It connects us to something deeper, helping us to look beyond seasonal nuances or trends. Our designs are further inspired by the natural world, always bringing a sense of the outdoors in. We take our commitment to environmental responsibility seriously, whether cleaning up Everest, joining the global Fashion Pact or adhering to the guiding pillars of our Sustainability Roadmap.
Letter 16 - 27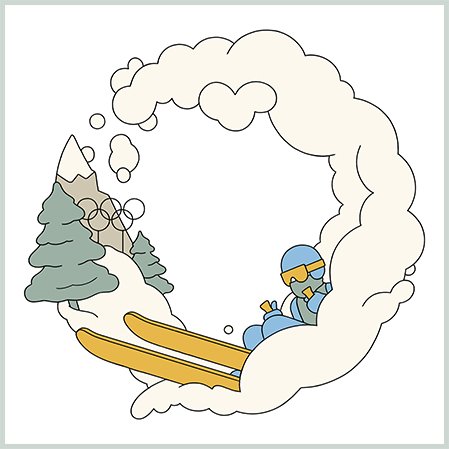 "O" is for "Olympians"
Bally has stood with Olympians in the race for gold, beginning with our debut at the 1948 Winter Olympics in St. Moritz, where we introduced the Rominger ski boots. These durable designs with their inner corset lacing, leather ankle straps and rubber soles claimed first-place in the women's downhill, women's slalom and men's slalom competitions. Later, in the 1956 Winter Olympics games in Cortina d'Ampezzo, we equipped the Swiss Olympic team with our water-resistant curling boot––a Bally cult favorite to this day.
Letter 17 - 27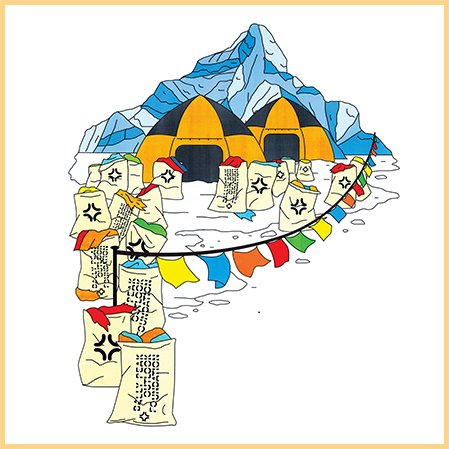 "P" is for "Bally Peak Outlook"
Bally's long-standing tie to the mountains includes sponsoring early 20th century Swiss expeditions to creating the iconic Reindeer boots worn by Tenzing Norgay during the first-ever ascent of Mount Everest in 1953 with Sir Edmund Hillary. In 2019, Bally returned to Everest, introducing its Bally Peak Outlook initiative, which included a critical cleanup from base camp to the peak, removing two tons of waste from its slopes. In 2020, Bally established the Bally Peak Outlook Foundation, whose global mission is to safeguard the world's fragile mountain environments.
Letter 18 - 27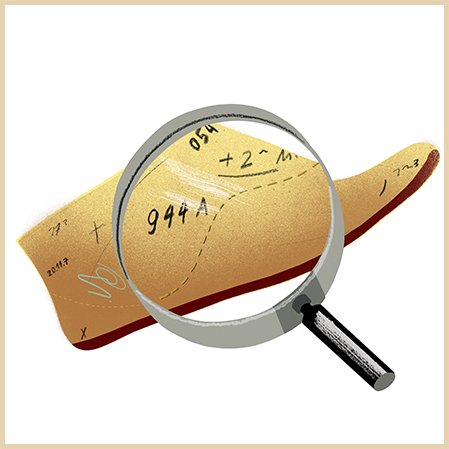 "Q" is for "Quality"
Nothing speaks for itself like quality, Bally's fil rouge. Crafted with Swiss engineering and innovation, as well as time-honored production processes, our shoes, bags and accessories are the sartorial foundations upon which every look should be built. These lasting styles are versatile no matter the occasion, excellent investment pieces that will keep giving back for decades.
Letter 19 - 27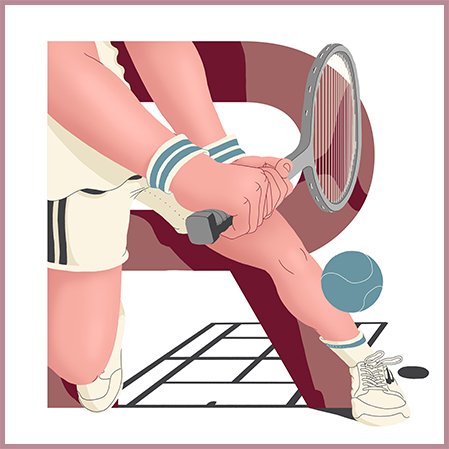 "R" is for "Resilience"
A resilient spirit led us to a legendary tennis win in 1991, when Swiss pro Jakob "Kuba" Hlasek claimed the singles title in the ATP World Tour with a pair of Bally sneakers on his feet. Defeating John McEnroe at the Basel tournament, Hlasek won after conceding a finals loss to the American in 1989's Lyon Grand Prix tournament as top seed. Hlasek also went on to win the French Open's Men's Doubles title in 1992 with his partner Marc Rosset. Today, these grand slam sneakers, named the Bally Kuba, are worn mostly off the court with their craft components, but take after their namesake––purpose-driven and focused.
Letter 20 - 27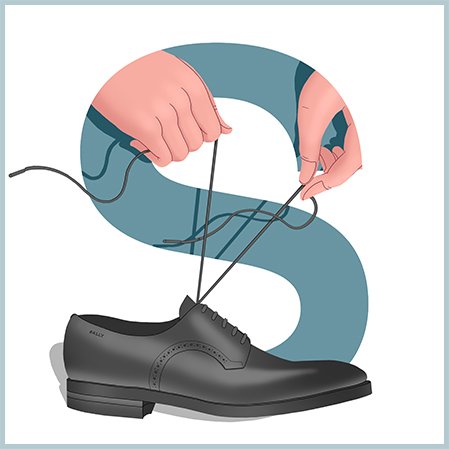 "S" is for "Scribe"
The Bally Scribe was created in 1951 by founder Carl Franz's grandson Max Bally in celebration of the brand's 100-year anniversary. Named after the Hotel Scribe in Paris––a cultural institution that saw creative luminaries frequent its salons, from novelist Marcel Proust to the Ballet Russes' Sergei Diaghilev, writer Ernest Hemingway or photographer Cartier-Bresson––the Bally Scribe represents quality and sophistication. Reimagined with a contemporary silhouette, the Scribe Novo is handmade in Switzerland with 240 artisanal techniques, and remains one of our core styles for men.
Letter 21 - 27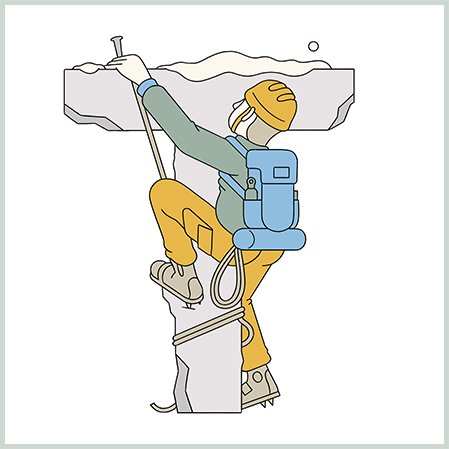 "T" is for "The Thrill of Discovery"
We embrace a multitude of experiences and the thrill of discovery, encountering new people, places and things along the way. Stretching our creativity and imagination through a desire to know more, we look to ground-breaking achievements to broaden our horizons, as well as ordinary, everyday moments to explore. In the words of acclaimed Sherpa mountaineer Tenzing Norgay, "To travel, to experience and learn; that is to live."
Letter 22 - 27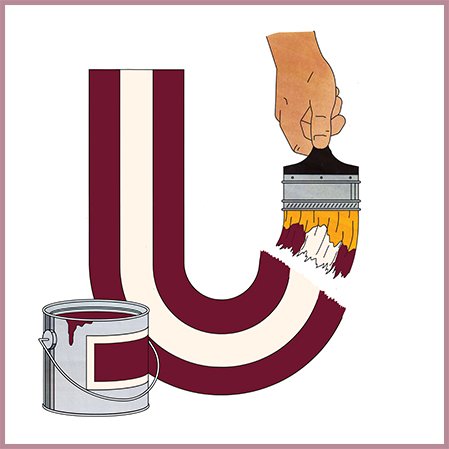 "U" is for "Unexpected"
A subtle pop of color. A perfectly streamlined silhouette. Precisely constructed interior compartments. No matter the detail, we're unafraid to be thought-provoking and different. This subtle confidence is present across all facets of our creative process, defining a signature aesthetic with unexpected touches whereby artistry, design and nature converge.
Letter 23 - 27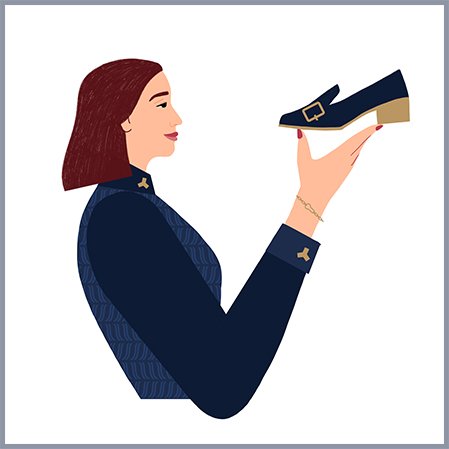 "V" is for "The Value of Consistency"
So much has changed in the world around us since we began to make shoes in 1851 after a spark of an idea (see letter "C"). Despite history's ebbs and flows, Bally's passionate approach to design, backed by a heritage of craftsmanship rooted in Switzerland, has remained valuably consistent. We are committed to quality and longevity, merging time-tested processes with innovation, keeping our collections relevant, transcending modern day across decades.
Letter 24 - 27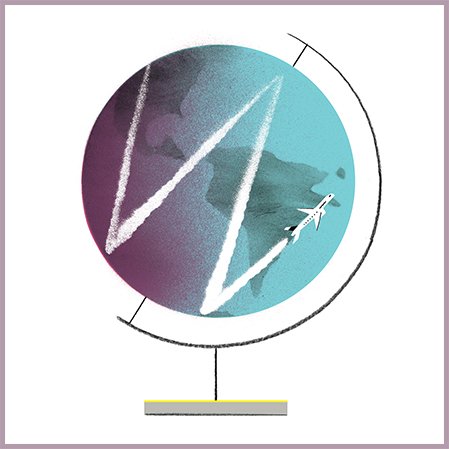 "W" is for "World"
Though Swiss in origin, we are very much at home in the world. We quickly expanded beyond the border of Switzerland, going global to Uruguay's capital city of Montevideo in 1873, or being among the first brands to enter Mainland China in the 1980's. Today, our expansive network of stores span across five continents, with a digital storefront that serves 35 countries. In all that we do, Bally values connection to our communities and cultures with an open mind.
Letter 25 - 27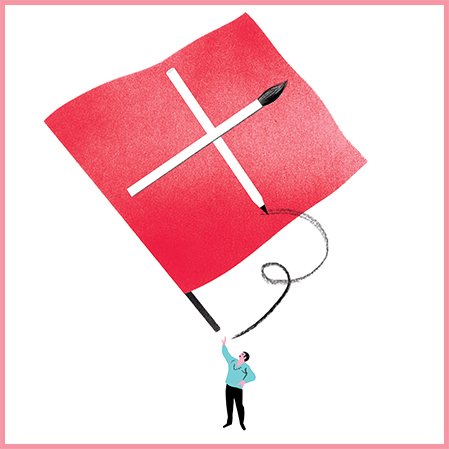 "X" is for "The Swiss 'X' Cross"
Far more than the country where it all started, Switzerland has defined our essence, continuously acting as a source of inspiration for our collections. In homage to our Swissness, we developed the iconic Bally Stripe in 1939 to mimic the image of Swiss trains traveling at speed––a visual blur of parallel lines in red and white, also the eminent colors of the Swiss national flag, or the "Swiss Cross." Referred to in-house as "Trainspotting," this timeless brand code and design detail is an integral part of who we are.
Letter 26 - 27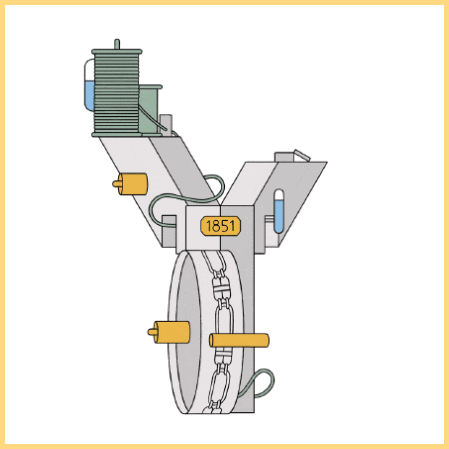 "Y" is for "The Year 1851"
The story of Bally begins in 1851, when Carl Franz Bally set up a workshop for shoes in the basement of his home in Schönenwerd. At the time, shoemakers across Europe could only produce small batches by hand, but Carl Franz quickly pioneered the craft. Three years later, when the business had outgrown its basement workshop, our founder built a modern factory, equipping it with turbine-powered sewing and steam machines. The mechanization of the shoemaking process resulted in increased productivity, transforming Bally into a global footwear industry leader by the 1870's.
Letter 27 - 27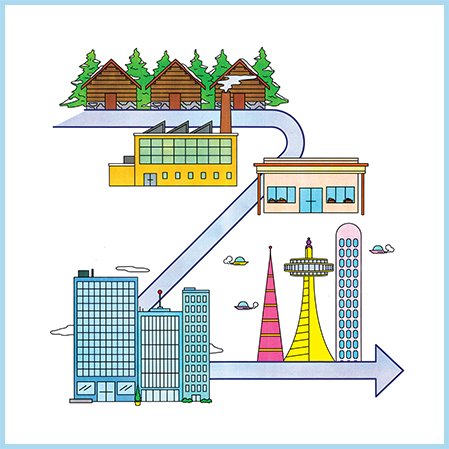 "Z" is for "Zeitgeist"
Bally has been fortunate to collaborate with some of the world's most fiercely independent thinkers. Gold-winning athletes, fearless mountaineers, brilliant creatives––they have all taught us the importance of embracing new and ever-changing heights. Like them, we have come to confront these challenges as opportunities, authentically attuned to the zeitgeist, while maintaining our own way of creating and thinking.
❮
❯